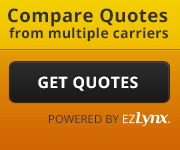 What is an independent insurance agency?
Trusted Choice® agencies are insurance and financial services firms whose access to multiple companies and commitment to quality service enable us to offer our clients competitive pricing, a broad choice of products and unparalleled advocacy.
Why would I trust my insurance needs to an independent agent?
As a Trusted Choice® agency, we are dedicated to you and are committed to treating you as a person, not a policy.
This commitment means we shall
Work with you to identify the insurance carriers that are right for you, your family or your business and use our access to multiple companies to deliver those products.
Guide you through the claims process for a prompt and fair resolution of your claim. Help you solve problems related to your coverage or account.
Use our experience and multiple company relationships to customize your coverage as needed and review coverage annually.
Knowing your likely life expectancy is an important factor in making long-term financial plans.

How much do you need to save each year to meet your long-term financial goals?

This calculator can help you determine how soon you can pay off your mortgage.

A balance sheet summarizes your assets and liabilities and reveals your net worth.